Organizing Committee Members Series of - Stroke Conferences
International Committee
Scientific Committee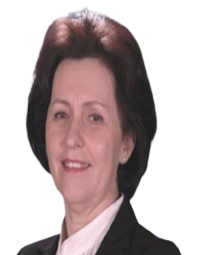 Head of University Service of Neurology
University of Medicine, Tirana UHC Mother Teresa
Tirana, ALBANIA
Jera Kruja MD,Phd(Biography)
Dr.Jera KRUJA is a Member of Scientific Committee at European Academy of Neurology and Professor of Neurology at Mother Theresa University Hospital Center. Since 2014 she is (European representative) at Teaching Course Committee, World Federation of Neurology. During 2013-2014 she is a Rector of University of Medicine, Tirana and Member of editing board of OA Publishing London, WebMed Central Brain Editor, Albanian Medical Journal, Bulletin of Medical Sciences, University of Medicine, Tirana. She worked at Health National Contact Point, European Commission, CORDIS Fp7 programme(2010-2013). From 2003, she is a reviewer of European Journal of Neurology, Clinical Epidemiology, Neuropsychiatric Disease and Treatment, Journal of Epidemiology and Community Health, Journal of Pediatric Epilepsy. She is a Trainer of European Academy of Epilepsy since February 2003. She is the President of Albanian Society of Neurology (ASN) during 1998-2007.
Jera Kruja MD,Phd(Research Area)
Neurology, Neuroradiology, Epidemiology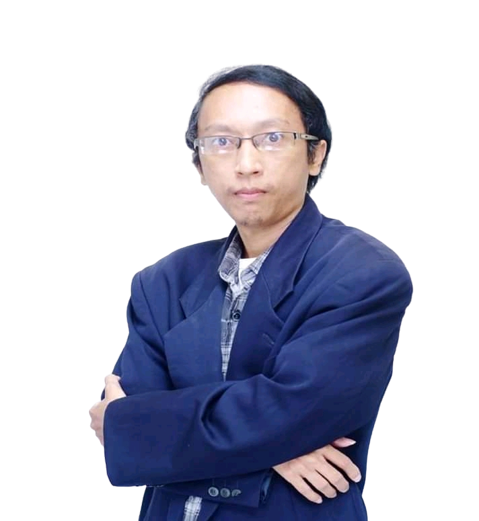 Socioeconomic Researcher for Social Advancement
Kebangsaan University
Malaysia
Dr. Uqbah Iqba(Biography)
Dr. Uqbah Iqbal is a Socioeconomic Researcher at Research for Social Advancement. Winning Second Place in Malaysian Historical Essay Writing Competition 2013, he was the recipient of Research University Fellowship Scheme, Graduate on Time Award and Outstanding Student Award from Faculty of Social Sciences and Humanities as well as the Youngest Ph.D. in History Holder and the only Malaysian achieved a Ph.D. in History in conjunction with the 43rd Convocation of Universiti Kebangsaan Malaysia. He's authoring notable books/ebooks such as The Historical Development of the Malay Nationalism Before Independence, The Historical Development of the Malay Society Economic Nature During Pre-Colonial Era, The Historical Development of British Investment in Malaya Before the Second World War, The Historical Development of Foreign Investment in the Formation of the Malaysian Economy and Sejarah Pemikiran Pandang Ke Timur: Kepentingan Jepun Dalam Pembangunan Sosio-Ekonomi Malaysia (1906-1980). His publications have appeared in a wide range of international and national journals such as TAWARIKH, SUSURGALUR, Management and Administrative Sciences Review, Social and Basic Sciences Research Review, Jurnal Kemanusiaan, Jurnal Sejarah, Jurnal Pengajian Melayu, Jebat, International Journal of Social Science and Humanities Research, Asia Pacific Journal of Education, Arts and Sciences, Asian Social Science and Geografia. He's also actively in the editorial board such as Asian Social Science, International Journal of Art and Literature, International Journal of Archaeology and History, American Journal of Social Sciences, Asia Pacific Journal of Education, Arts and Sciences, Social Sciences, Humanities and Social Sciences, History Research and Pratidhwani the Echo. Through his involvement as a reviewer with the Nonfiction Authors Association, 15 of his reviewed books received Awards.
Dr. Uqbah Iqba(Research Area)
Student Ambassador

Adjunct Professor
University of Prince Edward Island
Canada
Jackalina Van Kampen(Biography)
Dr. Jackalina M. Van Kampen is currently Director of Preclinical Research at Neurodyn Inc. as well as Adjunct Professor in the Department of Biomedical Science. She came to Neurodyn from the Mayo Clinic College of Medicine where she held the position of Assistant Professor of Molecular Neuroscience. Parkinson's disease has been the main thrust of her career, beginning with graduate training under the supervision of Dr. A. Jon Stoessl, Director of the Pacific Parkinson's Research Centre, and continuing through postdoctoral training with Dr. Harold Robertson, Research Director and co-founder of the Brain Repair Centre. She has established a research program focused primarily on neuroprotection and neuronal recovery in models of neurodegenerative disease and currently holds a CIHR grant, studying the neruorestorative potential of adult neurogenesis in a rodent model of Alzheimer's disease. Dr. Van Kampen has also been working with Neurodyn to develop novel neuroprotective therapies for various neurological conditions, including Parkinson's disease, Alzheimer's disease, and ALS.
Jackalina Van Kampen(Research Area)
Translational Research, Bioinformatics, Protein Chemistry, Neurodegeneration, and Molecular Biology.